PE-450
GET FREE SAMPLES!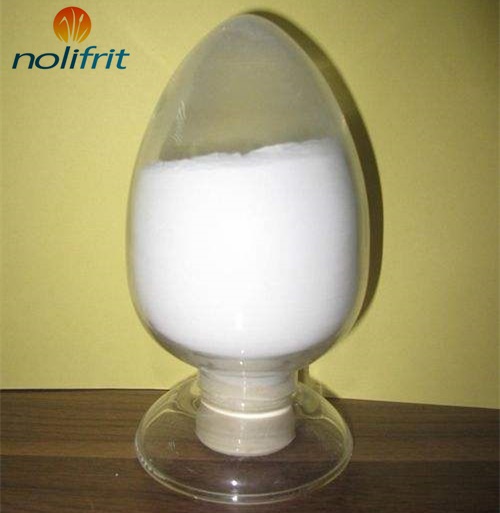 Product Description:
Low melting point glass powder PE-450
is new environmental friendly silicate compound chemicals. It contains no heavy metal like Lead, Cadmium, Mercury and hexavalent Chromium etc... It mainly applied in
high temperature paint, powder coating paint
. It's white powder, with softening point 450℃ and melting temperature 480℃~600℃. No poison no smell, it wont dissolve in water, its density 2.0~2.2g/㎝3 , Moh's hardness level 4~6. It has very stable chemical properties, don't react with other chemicals in normal temperature, won't resolve and won't be oxidized. It does no harms to environment.
【Features】
◆Good heat resistance, melting status can be 600℃.
◆Low melting point, softening point 450℃, melting point 480℃
◆Nice salt spray resistance, acid and alkali resistance, weather-proof.
◆Good adherence with metal
◆Meet the Europe RoHS standards.
【Functions】
Mainly used in high temperature paint, high temperature powder coating. Application area can be blast furnace, inside and outside wall of hot blast heater, chimney, flue, drying tunnel, exhaust pipe, high temperature hot gas pipeline, firing furnace, heat exchangers and other metal and nonmetal surface protection from high temperature and corrosion.
【Using Reference】
Can be used with organic silicon resin, inorganic pigment. Formula differs.
【Safety in Use】
For safety use of low melting point glass powder, national nonmetal powder material using standard and operation rules should be strictly executed. As low melting point glass powder is fine and light, it can't be thrown into the air, to avoid flying dust. The operator should wear dust guard and equipments when working.
【Package and Shipping】
1, Packaged in woven bags, 25kg/bag
2, This product should be placed in dry and dark area, avoid rain and direct sunlight. It will lose its activity with water. Prohibit to be under the blazing sun for long time, otherwise its package will be weathering and cause spilling.
3, This product is not dangerous goods, can be shipped according to "Non-Dangerous Goods Standard"
【Storage】
Stored in dry place with normal temperature. Shelf life can 12 months.
FREE SAMPLES, please add WhatsApp +86-13574208778 , Email: jack@nolifrit.com OR fill out the following form. We will respond to you as soon as possible.