Clay
GET FREE SAMPLES!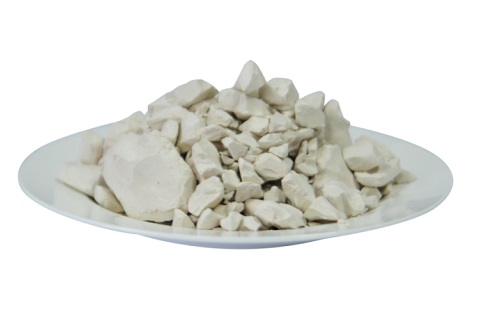 Product Description:
The main function of clay is to make enamel slurry of suspension property, enhance the mechanical strength of dry powder body, at the same time expand the firing temperature range of enamel frit.
The usage amount of clay for daily enamel ground coat and cover coat is about 6-8g for every 100g enamel frit(weight ratio). Transparent frit about 5-6.5, industrial acid resistant ground coat will need about 10, industrial cover coat about 3-3.5, there is no clay needed for cast iron cover coat.
Impurities contains in clay will affect its quality. For example, organics will bring bubbles, pores and black dots defects on enamel surface. Iron oxide will make titanium white cover coat become yellowish so reduce its whiteness. For acid resistant blue enamel cover coat Impurities contains in clay will make SiO2 and Al2O3 contents changed, then affect its acid resistance feature.
When Clay is over used, it will make enamel surface rough, reduce its glossy and acid resistance feature.
Hunan Noli Enamel Co., Ltd can supply high quality enamel clay. It's all imported from one of the most professional clay manufacturer Müllenbach & Thewald GmbH, Germany. We are their agency of in China. Their MT-500/E,510/E,530/E series is especially designed for enamel, which has very good dispersibility and pausibility, need less water in milling process.
FREE SAMPLES, please add WhatsApp +86-13574208778 , Email: jack@nolifrit.com OR fill out the following form. We will respond to you as soon as possible.