EASY TO CLEAN ENAMEL POWDER
General Usage:
It is a easy to clean enamel powder , have Grey color/ Black color, especially for Oven / Roaster pan.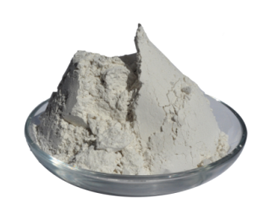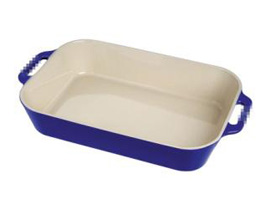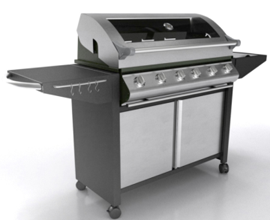 Name: Easy to clean enamel powder A-2370
Additives Ratio

Pre-grinding Enamel Powder

100

Water

50-60
Specification:
These products are 20-30 mesh dark brown powder. Put 100g each powder through a 100-mesh sieve, there will be 10-20g residue, It is mainly used for enameling on kitchen sinks and sanitary wares. The coating is delicate and has a strong ability on self-cleaning and stability when used as matt cover enameling.

a. Fineness: 30 mesh, pass 100g such powder through 100-mesh sieve, there will be 10-20g residue.

b. Appearance: Dark brown powder, After firing, the gloss of coating is in conformity with standard template which is smooth and with no bubble structure.When scored there won't be any drop of chips on coating.

c. Firing Temperature: 820-840℃;
Test Method:
1) Mill the pre-grinding powder and water by ball for 4~5 minutes (till about 60 mesh) in the proportion of 1.5-2g/100ml.150 mesh..
2) Pass them through 60-mesh sieve and keep the consistency at 165~170g/100ml, (1.6~1.70g/cm3).
3) Cover 100-150 micron such enamel on a steel plate (1mmⅹ100mmⅹ100mm)and fire them for 2-3 minutes.
Usage:
On using these products, attention should be paid on the thickness of the coating, aging and sieving. In order to achieve a ideal effect, we should be aware of the fineness of the powder, the firing temperature and time.
Health Information
This product does not contain Pb, Hg, Cd, Cr+6