Nolifrit Technical Service:
Customized Enamel Frit and Pigment for Enamel Signs
Recently, a domestic printing factory contacted us proactively. They received an order for enamel signs, but they have not been exposed to enamel technology before, and are vacant in relevant raw materials, enamel technology, enamel frit and pigment formula. They wish us to offer related enamel frits and pigments formulations for their situation.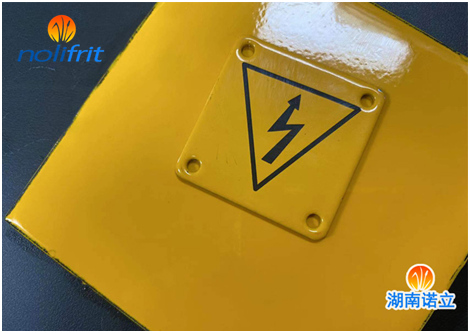 The customer sent two samples of enamel signs that they needed to make, yellow and milky white respectively. After receiving it, Nolifrit technical team prepared the color in less than a day, and gave the plan to the customer in time, with quick response, It works great and customers rave about it.
In the process of color matching of enamel signs, firstly, the color of enamel signs is detected with a colorimeter, and the L, a, b values of the samples are obtained. Then add cadmium yellow and positive yellow pigment with transparent coat, put it into a ball-milling jar for ball-milling, and grind and obtained enamel slurry, which is coated on the sample plate, dried and fired. With the rich experience and flexible skills of Nolifrit technicians, the pigments are adjusted according to different proportions. After debugging 3 times, the target color is obtained, and the color is the same after the color difference tester.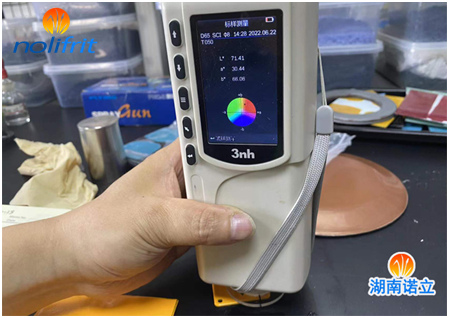 Through efficient and pragmatic style and dedicated and thoughtful service, Nolifrit has won praise from customers and won the trust of customers. The customer ordered a series of products such as transparent frit, titanium white frit, enamel ground coat powder RTU, cadmium red, cadmium yellow pigment, etc., and successfully made qualified and high-quality enamel products. If you also have related needs, please contact us!