What Helps Nolifrit Win Good Reputation?
Enamel products have been widely used in many industries. It has the characteristics of bright color, beautiful, wear-resistant, corrosion-resistant, acid and alkali resistant, etc. Compared with fragile glass and ceramic products, the service life of enamel products is significantly longer. Porcelain enamel manufacturers can also customize the required products according to customer needs.

As the enamel frit industry has a good development prospect, more and more enamel frit brands appear on the market. Among them, Nolifrit has won the favor of consumers with more than ten years of production experience. Nolifrit enamel frit brand quickly occupy the domestic market and are also exported abroad.
Since its establishment, Nolifrit has been insisting on innovation, constantly introducing advanced science and technology and equipment, keeping up with the trend of the times, and launching products such as enamel frit, enamel powder, electrostatic powder and other products that the market demands. Driven by the green wind of environmental protection, the emergence of Nolifrit electrostatic powder has responded to the national environmental protection policy and also catered to the needs of the market, fully demonstrating the innovation and production capacity of Nolifrit.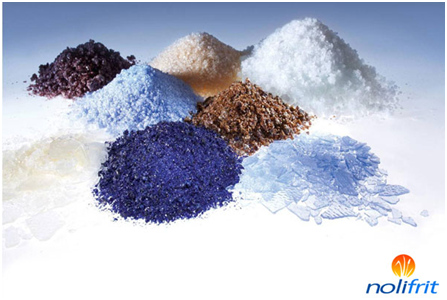 Under the fast-paced life, everyone pursues efficiency. Nolifrit is an porcelain enamel manufacturer integrating production, sales and technical support services. We can provide one-stop enamel products and technical services, saving customers a lot of trouble. The company won the National Science and Technology Progress Award, and strictly implements the international quality management system, and the products meet the national testing standards and world standard certification, and have obtained the contract-abiding and credit-worthy certificate issued by the Administration for Industry and Commerce.
High-quality products and considerate services are the key to win the reputation of consumers. Nolifrit has always focused on improving customer satisfaction, strictly controlling quality and continuously improving service levels, and actively establishing a brand of enamel frit with high quality and customer complete satisfaction.