The Innovative Road of Enamel Frit Enterprise
To win the recognition of customers, a brand needs to solve at least three problems: brand culture and spirit; product competitiveness and delivery quality; service and reputation. Hunan Noli has been in the business for 26 years, and has been striving for perfection, not only leading the industry in terms of services, but also insisting on improving the hard power of products. On May 18, Wang Haiyun, general manager of Nolifrit, pointed out at the meeting that it is necessary to increase the training of technical talents. And hardware investment, do a good job in technology research and development and pre-sales and after-sales service.
"We must dare to be the first to bring product quality and quality into line with international standards. In addition, whether it is brand, packaging, technology or delivery services, we must continue to upgrade." Wang Haiyun said: "We do not make low-end products, only To make high-end products, in the case of overcapacity, only by improving technology and continuing to deepen and make breakthroughs will there be a turnaround."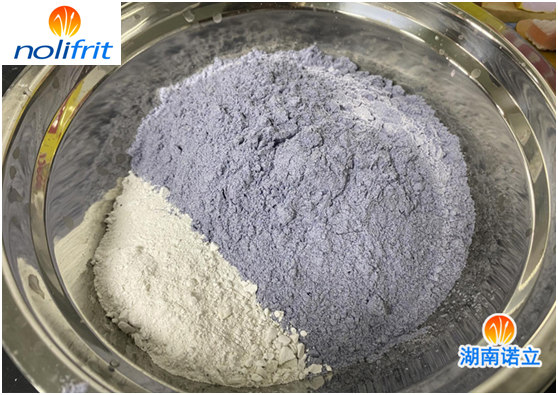 Innovation is the soul of Chinese enterprise development. It is precisely because of insisting on innovation that Hunan Nolifrit independently developed a salt spray-resistant matte enamel frit.
Breaking the monopoly of high-end enamel frit by the United States and Japan, providing technical support for hundreds of enamel companies, solving the problem of enamel defects, meeting the needs of enamel pigment customization and enamel frit customization, even in the most serious period of the global epidemic , Nolifrit also delivered products on schedule and won the respect and trust of customers.
Hunan Nolifrit will continue to explore and develop a professional enamel frit service road that combines quality and brand. Focusing on characteristics as the business philosophy, guided by customer needs, we continue to develop and launch new high-quality enamel frits, and strive to make enamel customers in China and the world feel the intimate service and the beauty of the industry.