The Enamel Market Is Blooming In Spring
The Export of Noli Enamel Frit Is Strong
In the past year, affected by the global epidemic, the operating rate of overseas enamel manufacturers has been suppressed to varying degrees. Even in some countries and regions, it has experienced a long period of discontinuation. However, we firmly believe that the epidemic will eventually pass, and the pursuit of a better and happy life by people all over the world will not change. As countries attach importance to the epidemic and adopt relatively effective preventive and treatment measures, the global epidemic will gradually stabilize. Now many countries have launched rescue plans to stabilize the economy and financial market. These continuous measures will surely bring the global economy into a stable operation situation, as evidenced by the continuous increase in the operating rate of our overseas customers.
Hunan Noli Enamel Co., Ltd is expected to benefit from the recovery of domestic demand and the rebound of exports this year, and achieve high revenue and performance growth. From January to March, the overall situation of the export of Noli enamel frit showed a positive trend of "Blooming in Spring". The editor learned from Nolifrit's quarterly report that in the first three months of this year, Nolifrit exports to 16 countries in the "Belt and Road" Central and Eastern Europe grew strongly, with total exports increasing by 135.3% over the same period last year (data deadline is March 31, 2021. ). Especially in Central Asia, in addition to the strong recovery of traditional enamel cookware customers, household appliances have begun to exert their strength. The production activities of household appliances enamel components such as water heaters, microwave ovens, oven bakeware, etc. have been significantly expanded.
The manager of Nolifrit's foreign trade team said that this is a positive feedback from Nolifrit to RCEP. On November 15 last year, 15 economies of ASEAN, China, Japan, South Korea, Australia and New Zealand formally signed the Regional Comprehensive Economic Partnership Agreement (RCEP). On December 30, the China-EU Investment Agreement negotiations were completed as scheduled, which become a great news for deepening of bilateral investment cooperation. Prior to this, Nolifrit had deployed in these areas, including participating in online exhibitions that are not affected by the epidemic, focusing on developing target markets, recruiting and training specialized minority language talents, and so on. After half a year of hard work, we finally have the opportunity to bring more cost-effective enamel glaze products to the enamel companies in the above-mentioned regions.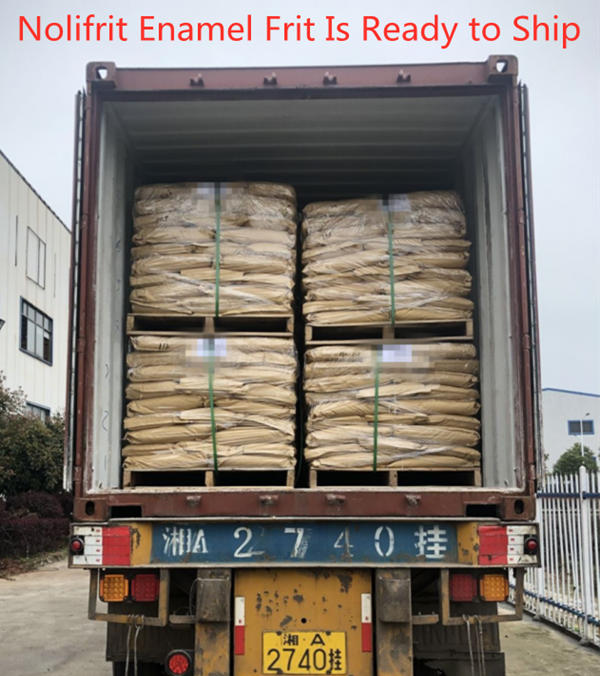 At present, Nolifrit enamel frit has been exported to more than 30 countries and regions on five continents. At the same time, it is providing professional services, high-quality products and perfect after-sales guarantee for enamel companies in various countries. Focusing on product innovation and pursuing differentiation is the mission of Nolifrit. We have been implementing quality management in strict accordance with ISO9001:2008 international quality management system standards, and strive to provide customers with the most complete service.
Looking forward to the future, whether it is enamel products or enamel glazes, with the wider application of enamel, the development of the industry is also very worth looking forward to. Hunan Noli Enamel Co., Ltd is willing to help global enamel users solve various enamel technical problems and provide related supporting services as their mission, and help the global enamel industry to achieve greater progress and development.