Nolifrit Welcome Enamel Stove Customer from USA
One of our customers from USA came to China for a visit of our factory and company. They are manufacturer of high quality enamel stove. Their stove is welcomed not only in their local market but also export to Europe country. They have interest to buy enamel frit from us, include our direct on black frit, black one coat ready to use powder and black oxide. Recently they're going to set up new enameling production line, so they're also looking for the furnace for firing.

Nolifrit highly appreciate customer's coming from such a long distance. We held a very thoughtful reception for them. First we let them to visit one of our customer's enamel factory in Guangdong, to show all the enameling process and let them see the furnace for enamel firing. Then we come to Hunan to visit our factory.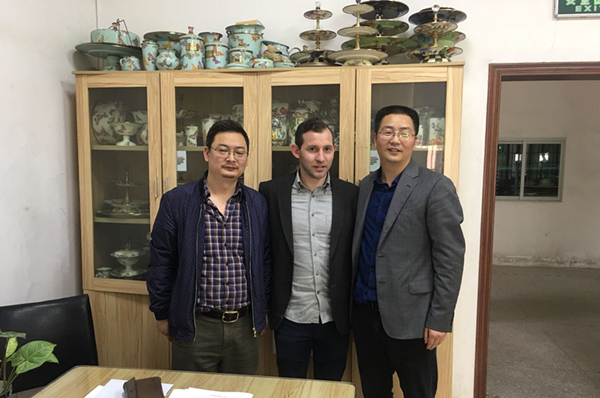 In the showroom of our factory, Nolifrit CEO Mr. Jack share a brief introduction about the basic situation and export capacity of Nolifrit. He also analyzed the competitiveness and influence of the main products enamel frit and inorganic pigments, and then let the customers to visit the quality inspection room, product R&D department, enamel electrostatic powder and pre-grinding powder production workshop.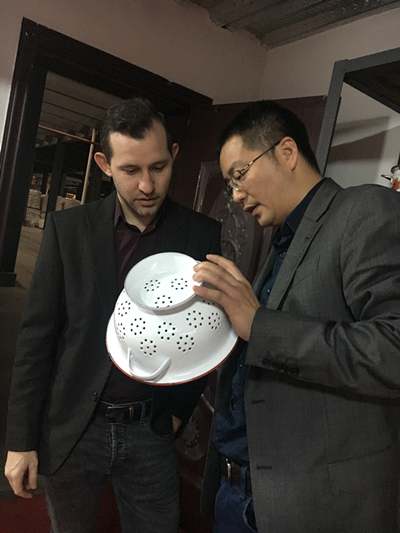 Then, Mr. Jack made a forward-looking discussion on the future development trend of enamel industry. After listened those introductions, customer quite agreed with Jack's opinions and very satisfied with our strict product quality control, excellent operation proficiency of workers.