Nolifrit Porcelain Enamel Operation Competition
In order to better serve the new and old customers at home and abroad, Hunan Noli Enamel Co., Ltd has carried out training on the professional knowledge and skills of enamel for domestic and foreign trade personnel. At the same time, on the 16th, the company's research and development laboratory conducted a competition of the full-process of steel enamel proofing practical operation.
Motivated by the general manager, Mr. Jack Wang, everyone was full of enthusiasm. After the technical director Mr. Shi announced the competition process and rules, a number of business representatives carried out trial production of enamel samples in full swing, and meticulously carried out the entire process of steel enamel sample production.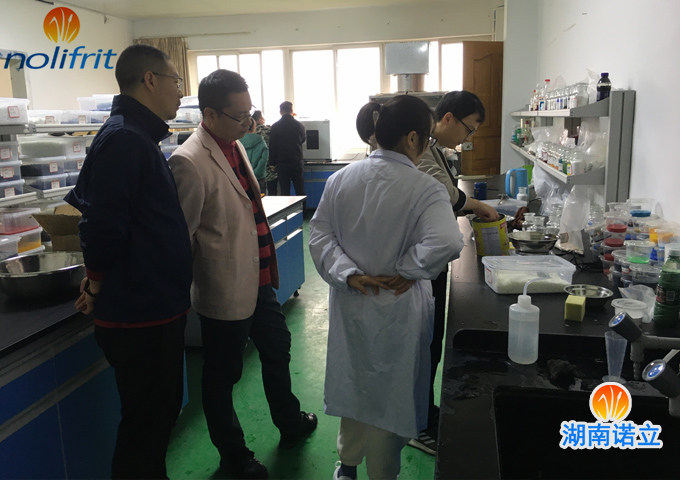 From the preparation of degreasing solution in the degreasing pretreatment process of steel, to the ball milling of steel enamel frit , to the enamelling process of dipping and spraying samples by hand, everyone demonstrated the dedication and professionalism of Nolifrit people in every process. Nolifrit focuses on product innovation and differentiation, providing the highest quality products and the most professional services to high-end users around the world. Such a corporate culture has never been a slogan, and every Noli person keeps his mission in mind and practices it personally.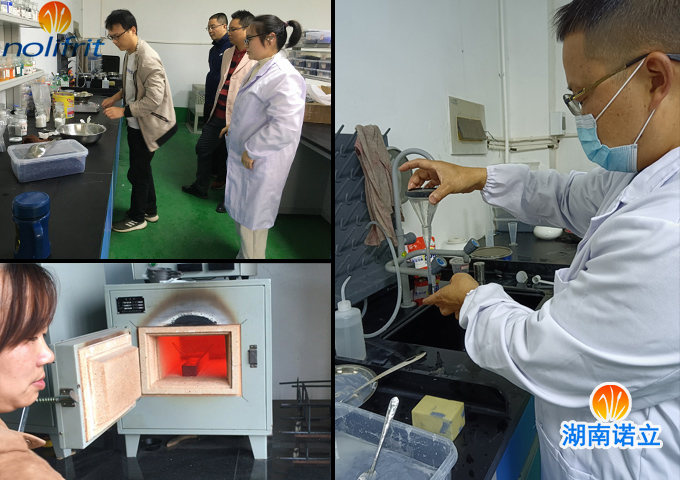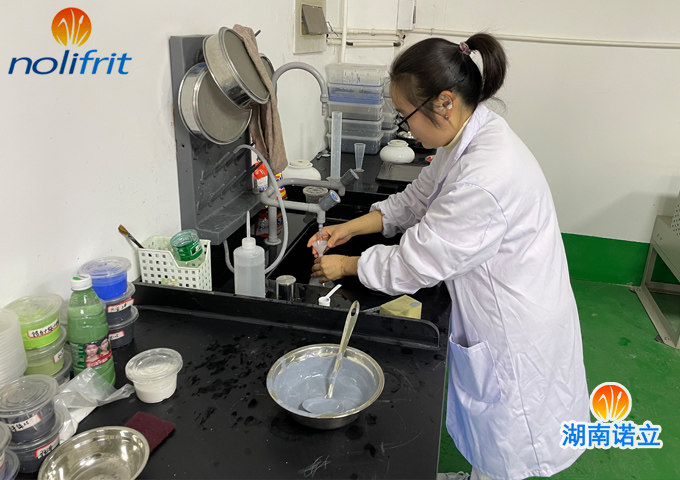 After a day of competition, everyone's final product is very good. After commenting one by one, Technician Shi believes that the professional knowledge and practical ability of each participating business staff have improved a lot. In the end, the International Business manager Messi Long prevailed over other salesmen in the details of the proofing process and finished product evaluation, and finally won the first place in this enamel proofing competition.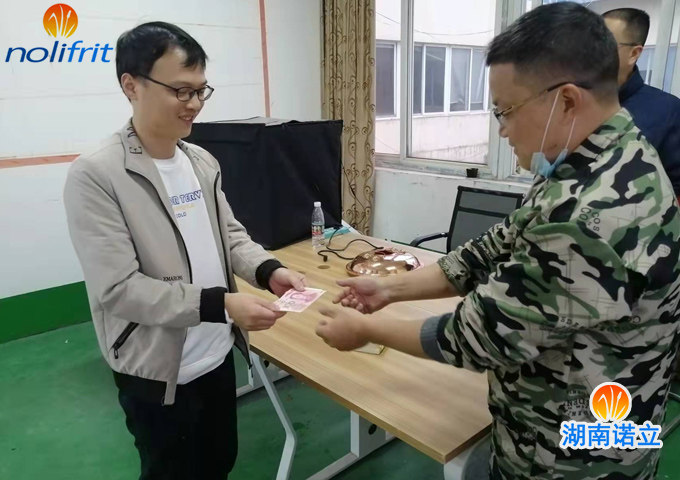 Although this competition has been successfully concluded, Nolifrit's actions to focus on product innovation and improve professional service levels will never end. Hunan Noli Enamel Co., Ltd focused on the production and research and development of enamel frit , enamel ready-to-use powder, electrostatic enamel powder, cadmium red and cadmium yellow and other pigments. It is an enterprise that provides the most professional application solutions in industries such as enamel cookware, subway panels, enamel desulphurization panels, and enamel bolted tank, etc.