Matte Enamel Demands On Architectural Panels
At the beginning of the new year, a customer contacted us. He needed to make enamel architectural panels for public transportation such as railway stations. In order to prevent vehicles from causing visual inconvenience due to reflections on the walls, the customer specially proposed enamel architectural panels with matte finish.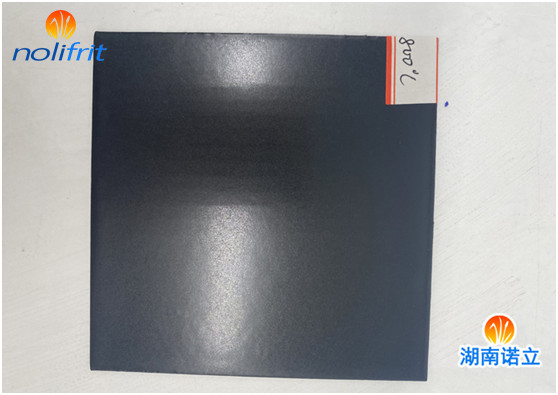 Nolifrit made samples according to customer requirements. In order to facilitate customers to clearly see the effect and difference, the technicians of the R&D center made three samples of enamel architectural panels with different effects, namely ordinary glossy, matte 1 and matte 2. The tester's values give a very visual indication of how glossy/matte the three samples are.
Because it is a architectural panel, we all use acid-resistant enamel frit. Matte 2 and Matte 3 are fired at different temperatures using special materials from Hunan Noli. Among them, the matte 3 fired at 800°C is deeper than the matte 2 fired at 820~830°C, and customers can choose according to their own needs.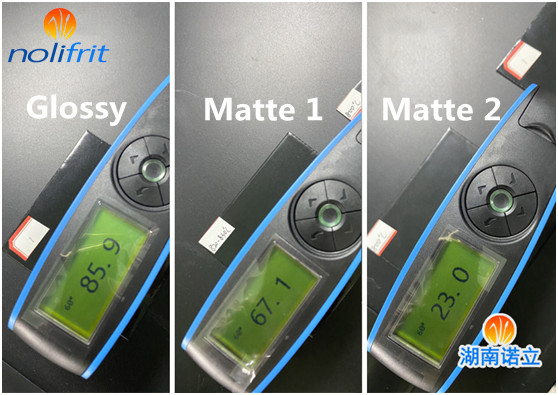 Nolifrit is deeply engaged in enamel frit and enamel pigments, innovates and develops independently, continuously improves the competitiveness of its products, and provides one-stop service for customers across the country and the world. If you have any related needs, please feel free to contact us!