Nolifrit Fight Against Overseas COVID-19 Outbreak
The epidemic has no borders, Nolifrit is taking action.
Hunan Noli Enamel Co., Ltd is a leading enamel frit supplier in China with customers on five continents. At present, we are in deep cooperation of enamel frit users in more than 30 countries and regions. For the recent outbreak of new coronavirus epidemic, although it has been effectively controlled in China, it's spreading more and more abroad. This situation also touched the hearts of Nolifrit people. In the past few days, Nolifrit have given condolences to customers in various countries for the first time, detailed know about the situation of customers affected by the epidemic, and actively donated anti-epidemic materials, enthusiastically dedicate their love, and once again help overseas customers fight the new coronavirus pneumonia epidemic with actual actions. Provides support and assistance to work together with overseas customers to overcome difficulties.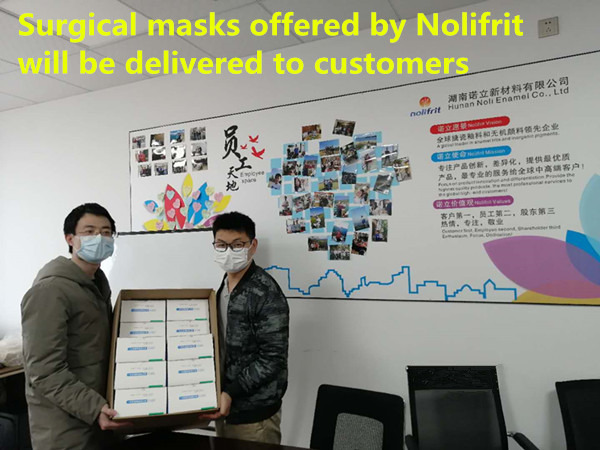 With constant friendship with customers, Nolifrit provides timely help from thousands miles away.
At the beginning of COVID-19 outbreak, the news of domestic epidemic spread also aroused the concern of Nolifrit overseas users. Many customers expressed their concerns to us by email, Skype phone and other online communication tools, and asked about our production and living conditions. Due to timely and effective measures such as isolation, closure of the city, extended holidays, accurate announcement of the epidemic situation, and construction of specialized hospitals, the epidemic situation in China has been effectively controlled and the epidemic peak has passed.
The epidemic has no borders, and Nolifrit people feel the sympathy for the spread of overseas epidemics. We also want to contribute to the global epidemic prevention work. Recently, for overseas customers lacking anti-epidemic materials, we have raised materials such as face masks to help customers fight against the epidemic and minimize the impact on customers' production and life.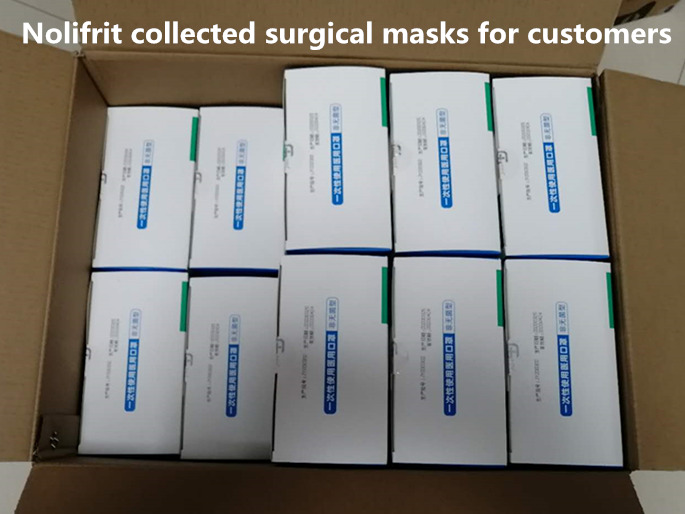 In the fight against global epidemics, we Nolifrit always adhere to the concept of a community of shared future for mankind, which not only fully protects the health and safety of our employees, but also contributes to the cause of global users' health and safety.