Nolifrit Enamel Frit Exported to Vietnam Market
One of our customer from Vietnam placed an order from us. They deal in enamel trading business for many years. Their customers cover in many fields, like gas stove, cookware and home appliance. This time they bought our direct on black ground coat ready to use enamel powder A-10-3 and some enamel frit samples for their new project on enamel cookware. For example: white frit, transparent frit , royal blue cover coat frit and some of the inorganic pigments needed for coloring. Those enamel frits are the perfect choice for enamel cookware manufacturer. We hope to expand applications of our customer so that the business range between us can also grow.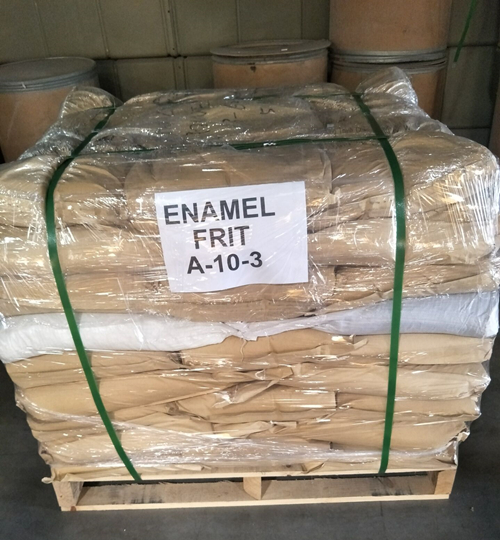 Our A-10-3 Ready to Use enamel powder is especially suitable for gas stove grill, BBQ and home appliance like oven, roaster panel. It makes the end product with smooth surface, strong adherence, high stability. And appropriate glossiness could be obtained when firing temperature & time is controlled well.
(Adherence test on A-10-3 coating plate:)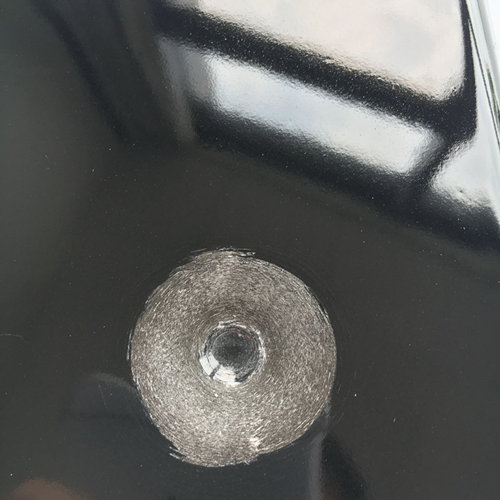 Hunan Noli Enamel Co,. Ltd is the leader manufacturer of enamel frit and powder in China. Focused on enamel coating solutions for almost 30 years.
We have very mature enamel frit and Ready to Use powder solutions. They are widely applied on gas stove grill, BBQ and home appliance. If you are one of the manufacturers in those field, you can contact us, we will offer our best enamel frit and RTU powder solutions for you.