Maanshan Steel In-depth Communicate With Nolifrit
On September 25, 2020, Deputy Director Mr. Zhang, a senior engineer of Maanshan Iron & Steel Technology Research Institute, a well-known domestic steel company, visited Nolifrit for inspection and Communication. Nolifrit general Manager Jack Wang and Deputy General Manager Luke Luo led all employees of the company to warmly welcome Mr. Zhang. Mr. Zhang expressed his appreciation for Nolifrit corporate culture, professionalism and values.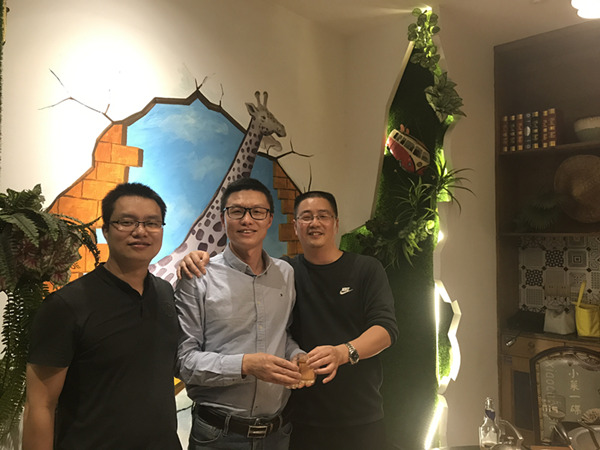 The two parties conducted in-depth communication on the causes and solutions of common defects in the enamel industry. At present, domestic and foreign enamel companies often encounter adverse effects on the quality of enamel products due to steel plate material problems during the production process, especially the common fish scale problem. In response to this phenomenon, Deputy Director Zhang gave professional guidance from the perspective of steel plates.
Deputy Director Zhang pointed out that the current fish scale defect in the enamel industry is mainly due to the supersaturation of hydrogen elements entering the steel plate during the enamel production process, which diffuses to the interface between the steel plate and the enamel layer to form hydrogen. When the pressure is high, the porcelain enamel layer will be broken, resulting in fish scale defect. In order to make the steel plate more excellent in the resistance to fish scale of enamel, Maanshan Iron and Steel Technology Research Institute conducted a large number of tests. Through scientific and rigorous experiments, there are already very mature cold rolled steel plates for enamel. This kind of steel plate has been verified by users in batch use and has good fish scale resistance.
For some enamel manufacturers who only use cold-rolled plates (SPCC) and have fish scale problems, Nolifrit has a perfect solution. Nolifrit technical team has successively helped Central Asia and Central America enamel customers to successfully solve the problem of cold-rolled sheet fish scale problem.
Nolifrit is a professional manufacturer of enamel frit in China. we have been focusing on enamel frit and enamel pigments for 26 years and has a very rich solution for enamel coating. Through in-depth communication and discussions with Deputy Director Zhang of the Maanshan Iron and Steel Institute of Technology, the two parties reached a consensus to jointly solve problems for the world's enamel users.