Introduction of Enamel Cover Coat
Enamel cover coat is divided into white enamel and colored enamel. White cover coat includes antimony white cover coat, zirconium white cover coat and titanium white cover coat. Colored enamel is divided into colored enamel frit and transparent base frit.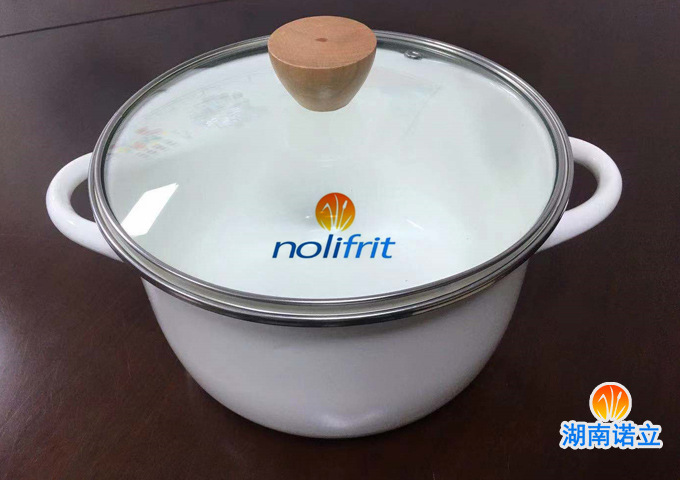 The main purpose of enamel cover coat is to protect the metal body and make the ware have beautiful color and gloss. The cover coat must have the following properties:
1. Beautiful
2. Strong covering power, that is, good milky whiteness
3. The melting temperature is slightly lower than that of the ground coat frit, usually the firing temperature of the cover coat is between 770~820℃
4. Proper expansion coefficient
5. Good corrosion resistance
The commonly used opalescent agents for white enamel cover coat and their refractive index are as follows:
Glass

1.5~1.55

NaF

1.38

Na3AlF6

1.34

CaF2

1.34

SnO2

1.99~2.09

Sb2O3

2.18~2.35

ZrO2

2.13~2.20

TiO2 anatase

Rutile

2.52

2.76
Except tin oxide, opacifiers are usually melted into frit together with other raw materials. The opalizing agent penetrates into the glaze at the melting temperature, and precipitates out of the glass in the form of fine crystals when it is put into water and quenched. The refractive index of this precipitated crystal is different from that of the surrounding glass, and it will be diffusely reflected and opaque when illuminated by light.
The opalizing agents such as zirconium oxide and titanium oxide do not crystallize out when the frit is cooled, and it is transparent at this time. However, when the enamel is burned on the steel plate, fine crystals are precipitated, and the enamel becomes opaque white. Such a cover coat in which crystals precipitate during the second heating is called a recrystallized cover coat.