How to repair chipped enamel cookware
Porcelain enamel cookware often has a steel or cast iron base coated in a substance called vitreous enamel. Vitreous enamel is made by fusing melted glass to metal at a very high temperature. This smooth enamel coating protects the metal underlying your cookware. In many cases, the enamel chips over years of use or as a result of improper care. It's possible to repair these chips or to seek a replacement piece if your enamelware is under warranty.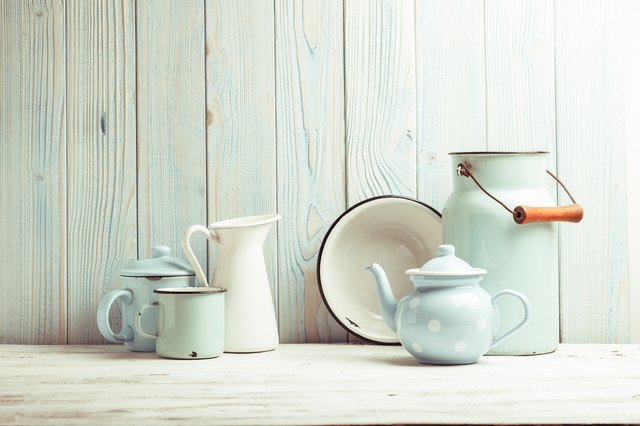 To repair your chipped porcelain enamel from scratch, purchase a food-safe epoxy. Use the epoxy to gently fill in the space left from where the vitreous enamel chipped away. Let the epoxy harden slightly, and then press a piece of waxed paper over it. Apply pressure to the waxed paper and flatten the epoxy against the cookware. Remove the waxed paper, and let the epoxy dry.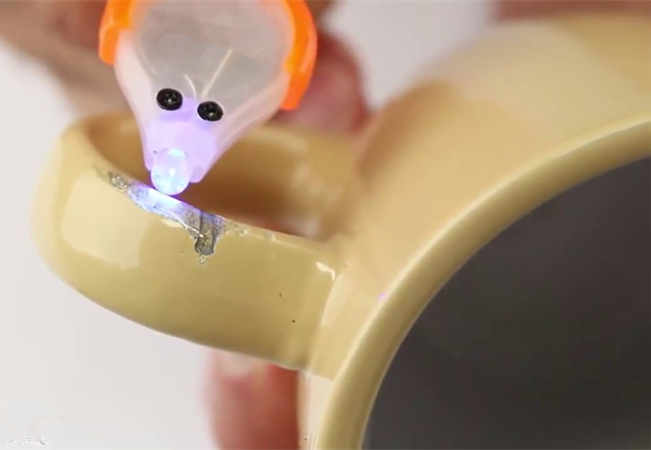 Once the epoxy has dried, you can use 400-grit sandpaper to gently sand the edges of the repaired area so they are flush with the surrounding edges. Take great care not to scratch the nearby enamel coating.
Using a food-safe enamel paint and a paintbrush, cover the epoxy area with a pigment as close in color to the original enamel as possible. Let it dry.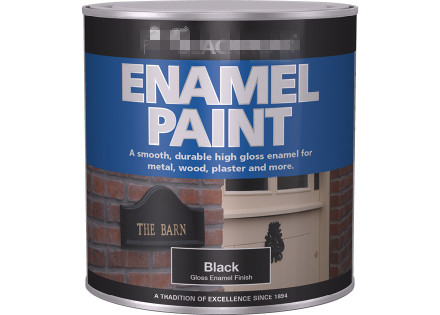 Once you've finished the repair process, be sure to wash your enamelware extremely thoroughly to remove all sand or other remnants of the repairs.
If you're temporarily repairing your enamelware using the method outlined above, you should still plan to replace your cookware or get it professionally repaired for long-term use.
Hunan Noli Enamel Co., Ltd is the leader manufacturer of porcelain enamel frit and vitreous enamel powder in China. Focused on enamel coating for almost 30 years.
We can provide very professional vitreous enamel coating solutions for enamel cookware. We have many customers manufacture high level enamel cookware. Their product exported to EU and US market.