How to Remove Stains from Enamel Cookware
Find out how to remove stains from porcelain enamel cookware with easy, all natural steps! No harsh chemicals here, just a little elbow grease is all you need!
But there was. And if you're worried you can't resuscitate your enameled cookware, you can! I'm not for using chemicals or anything funky – it can be done with natural cleaners you have in your kitchen cupboards already. Really!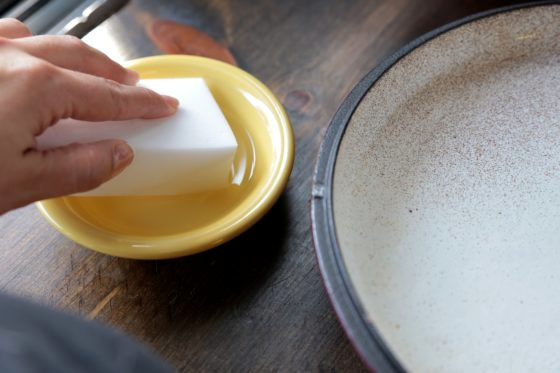 Step one is washing your pan like you traditionally would to remove the big stuff, with regular old sponge and dish soap. After it's all done, there may still likely be some gunky stuck to several bits still left, like there was on the lid of my dutch oven.
Next, I tackled it with my trusty Magic Eraser. Have you tried these? I swear they remove just about everything! Soak them in water as recommended and scrub.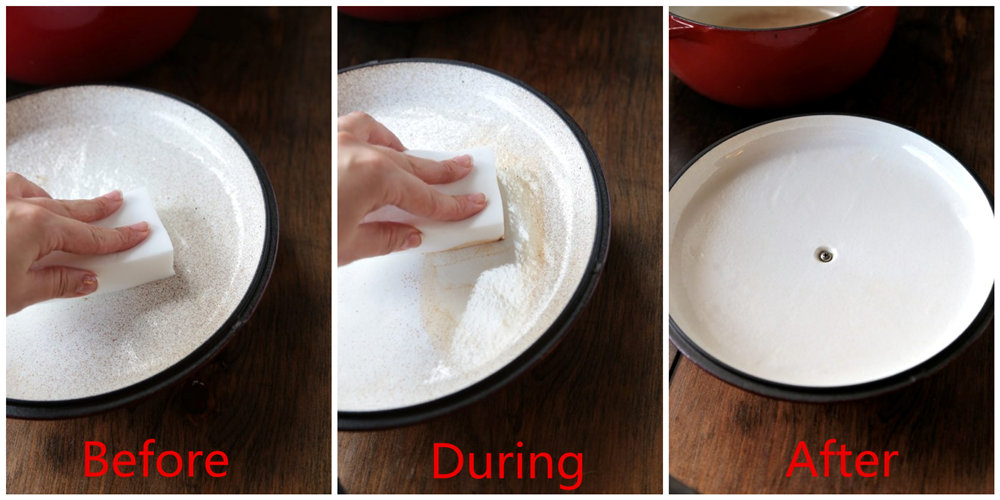 And after!! And that's just the lid. But the rest of the dutch oven was another story. The next step required you going to your kitchen cupboard and grabbing your box of baking soda and creating a one to one paste of baking soda and water.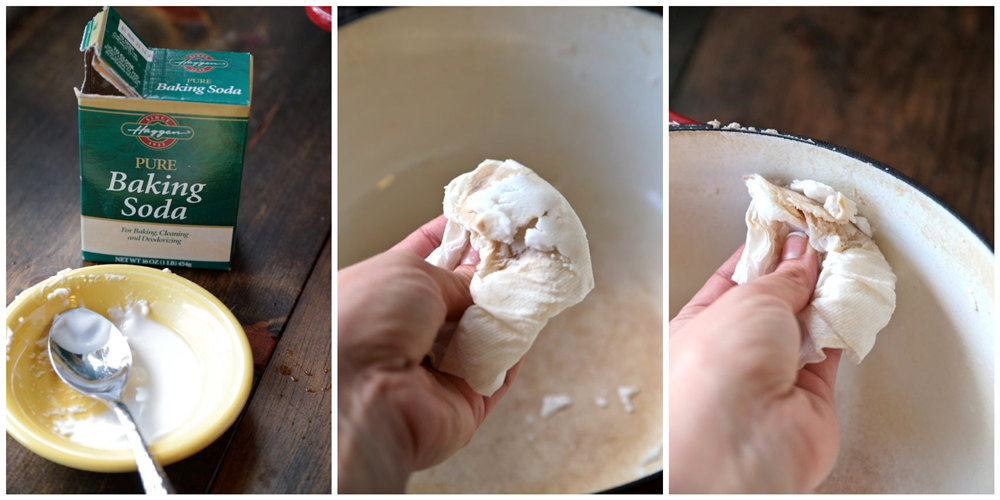 Take a paper towel or two and wad them up, and gently scrub the paste into the stains around your enamelware. The stains will gently start to turn the baking soda brown and come right off. It's a miracle!
You can see the difference here on the left and right at the rim of the dutch oven, and those brown bits of baking soda at the bottom of the pan.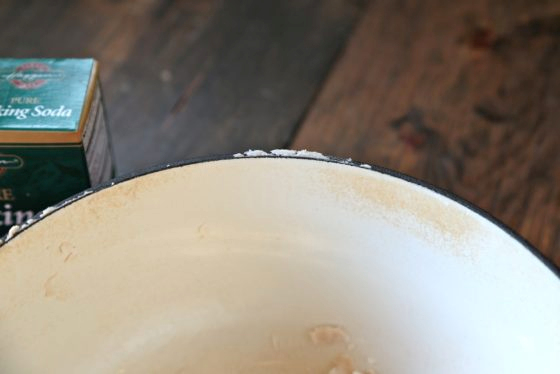 I even tackled the bottom of my dutch oven, and you can see the difference it made below. Now, it didn't remove all of the patina, I've had this dutch oven for four years now and done plenty of roasting. But you know, it adds character and shows how well loved this dutch oven is.
Your dutch oven isn't ruined when it's stained, it's just aged to perfection. Just show it a little extra love and it will last you a lifetime!