Forge Ahead, Go Backwards!
Nolifrit Receives Another Order From The Middle East

In 2022, the ever-changing market environment has brought too many variables to the entire market. Facing the unknown future, Nolifrit not only did not slack off, but chose to take the initiative and go backwards. Nolifrit people take a variety of ways to develop domestic and foreign markets and create opportunities; they seize opportunities by serving users, meeting their needs, and providing high-quality products.
On August 5, Nolifrit and the Middle East enamel brand signed a heavy contract as a satisfactory answer for the 2022 mid-term handover. This cooperation is undoubtedly a major event of great significance in the industry, which once again confirms the fact that the global enamel giants are rushing to Nolifrit.
Nolifrit has been deeply engaged in the industry for 26 years, and is committed to becoming the first brand of high-end enamel frit in China, with a certain influence at home and abroad. The customer wanted to purchase enamel frit, so he contacted us. The staff of Nolifrit answered the customer's questions about the quality, price and technology of the frit in detail and patiently at the first time. The customer has a certain interest in Nolifrit products.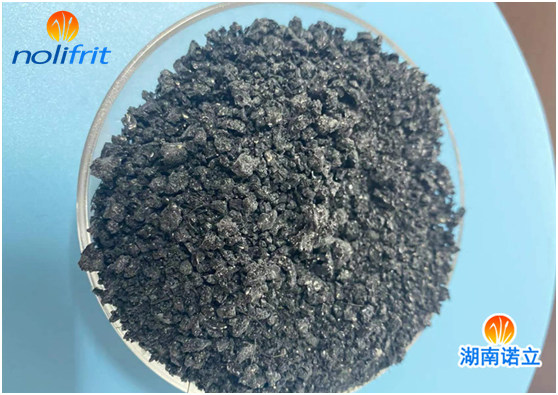 We learned that customers want to improve the quality of existing enamel products through cost-effective frit, and firstly send enamel ground coat samples that meet customer needs. After testing, the effect is very good, Nolifrit has won the trust of customers with advanced proprietary enamel technology and products, and our customized solutions and services have also far exceeded customer expectations.
Like the positioning of Nolifrit, the customer is committed to expanding the high-end market, and the two parties are highly compatible. In the post-epidemic era and the market environment of consumption upgrading, high-end consumption may become the mainstream trend, and the chemical reaction brought by the cooperation with Nolifrit brand. There will undoubtedly be a huge explosion of energy. The two parties have reached a number of strategic cooperation in this regard, which will give full play to their own advantages and bring higher-end product and service experience to global enamel users.