Enamel Decal Spray On Enamel Signs
There are many ways to decorate enamel products. Now many enamel manufacturers use the decal process, because enamel decals only need to transfer the decal paper to the enamel products, and the decorative effect can be achieved after drying and burning, and the process is simple and easy to operate. For enamel spray painting, the colored enamel slurry needs to be sprayed onto the enamel products by means of a spray gun and a hollow pattern, which adds a more difficult spraying process. According to your needs, you can choose to make decals or spray flowers.
In order to facilitate your reference, Nolifrit released a video showing the process of enamel spraying in July. From the design of the pattern to the plate making, the color matching of the enamel frit, spraying, drying, firing, etc., each process has been explained. and show. The spraying process is very suitable for products that need to highlight individuality, independence and differentiation. Enamel materials are widely used in various fields (such as architectural decoration, public facilities, daily enamel, etc.) due to their characteristics of corrosion resistance, acid resistance, oxidation resistance, and easy cleaning. The icing on the cake.
The following is the application effect of enamel spray on enamel signs: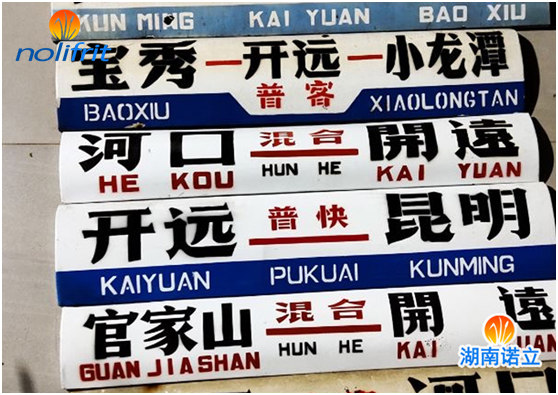 Nolifrit is a supplier of enamel frit and inorganic pigments, providing customers with technical support and one-stop service!