Enamel Cup with Vitreous Porcelain Enamel Coating
What A Nice Choice in Hot Summer:
Porcelain Enamel coating from nolifrit
Summer is usually hot, you will sweat even you do not get moved. It's quite necessary to drink water after you sweated a lot. Then a healthy and beautify cup is a must. There are many kinds of cup in the market to choose from. For example, Glass cup, enamel cup, ceramic cup, plastic cup, stainless steel cup, etc...How to choose, is there anything need to care about?
Generally, consumers may not know which kind of material for cup is most reliable. Here we can say, glass one should be one of the best choice. Why? Because glass contain no organic chemical material, and its surface is very smooth, easy to clean, bacteria and virus won't survive in the glass inner wall. But glass is of high thermal conductivity, so when using a glass cup, it's quite easy to be scalded. And it's easily be broken when pour hot water into a glass cup.
And the colors of glass cup is very few to choose from, it has no ornamental value at all. This make us always ignore them. Do we have any other choice? Of course, that must be the enamel cup.
Enamel cup is coated with
vitreous porcelain enamel
. The
enamel frit
is milled to
enamel powder
and after almost 1000
℃
firing, it can adhere to Its steel body. After cooling, the surface can be very smooth, it's without any toxic material. Except for all the advantages a glass cup have. It can be also colored by
inorganic pigment
and decorated by enamel deco, which makes it colorful and good looking. If you own one of the follow enamel cup, will you drink more water than ever before?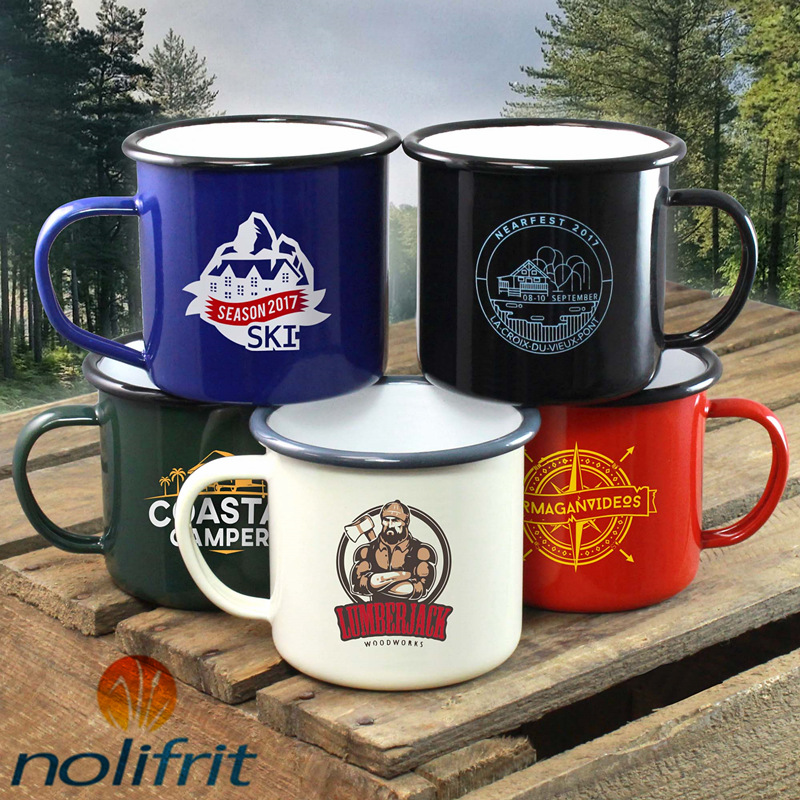 Some one would prefer plastic cup, but plastic cup should be the worst choice. As it may contain many toxic chemical material. And it can even release toxic material to the water when it filled with hot boiling water. Especially when it filled with strong acid or strong alkaline beverages, the toxic heavy metal like Pb, Hg will be dissolved to the liquid. So when using a plastic cup, you must choose the cup meet with the health standard.
Anyway, a cup with porcelain enamel coating can be the best choice for you to drink.
Hunan Noli Enamel Co., Ltd has many porcelain enamel coating solutions for enamel cup. For example: Ground coat frit, white frit and Royal edge frit, and also include all the inorganic pigments, like Cobalt blue, Chrome green and black oxide. If you are one of the manufacturer for enamel cups, you can contact us, we will try our best to offer our best enamel frit and inorganic pigment solutions to you.