Choice of Industrial Enamel Frit
Enamel has a wide range of uses. In addition to daily enamel and decorative enamel, it is also widely used in industrial fields, such as chemical reactors, chemical instruments, desulfurization plates, stirring paddles, valves, chemical containers, etc., which is inseparable from enamel acid resistance and resistance. Alkali corrosion resistance properties. So what is the point of enamel manufacturers who are industrial enamels when choosing enamel frits?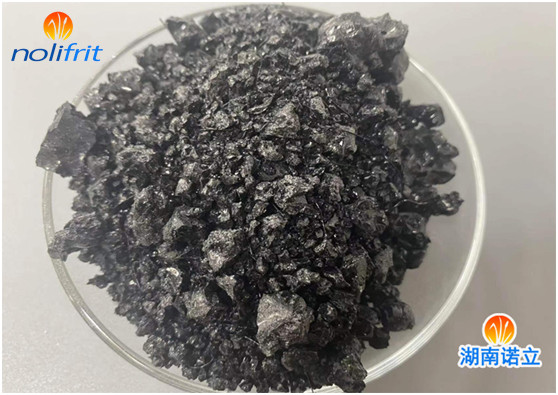 Industrial enamel frits are mostly used in chemical equipment. These equipments carry out chemical reactions under high temperature and high pressure conditions, and most of them are in contact with strong acid and strong alkali solutions. Therefore, industrial enamel frit must have the following characteristics: ①Excellent adhesion performance and good bonding with metal substrates; ②No defects such as bubbles, pores, pinholes, and focal points can be generated during firing; ③It has good chemical resistance to acid and alkali. Stability; ④ has good thermal stability. ⑤ Has good mechanical strength. The chemical stability and thermal stability requirements of industrial enamel frit are high. Therefore, the content of SiO2 in the chemical formula is very high, generally around 65%, and some are as high as 70% or more.
It is difficult for industrial enamel frit to have excellent acid resistance and alkali resistance at the same time. The introduction of ZrO2 into the formula can improve the alkali resistance and chemical stability of industrial enamel frit.
The special chemical composition and product structure of industrial enamel products require that the firing range of industrial enamel frits is relatively wide. Therefore, composite ground coat frits are used, that is, two or more ground coat frits are matched in a certain proportion and ground at the same time. Add a large amount of quartz to form an industrial enamel composite ground coat.
Hunan Nuoli is the global export base of enamel frits and inorganic pigments, providing customers with high-quality products and professional services. If you have any questions, please contact us!