China Enamel Frit Manufacturer - Nolifrit
Hunan Noli Enamel Co., Ltd has been focusing on enamel frit for 26 years, adhering to the purpose of "focusing on product innovation and differentiation, providing the highest quality products and the most professional services to high-end users worldwide", and providing customers with satisfactory products and services. By virtue of its excellent R&D strength and forward-looking vision, the company continuously creates enamel frit that advance with the times and meet customer needs.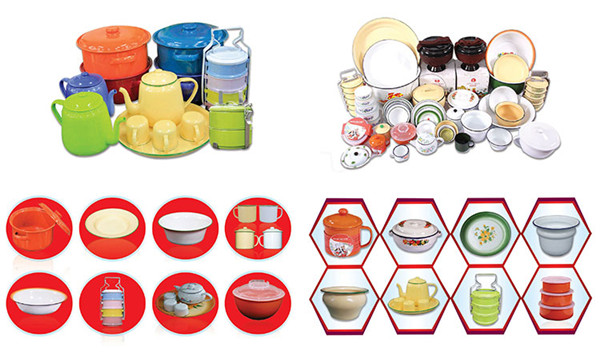 Enamel frit from Nolifrit is mainly divided into steel enamel frit and cast iron enamel frit, as well as some special enamel frit, such as industrial enamel frit and acid resistant enamel frit. From the perspective of paying attention to the health of users, enamel frit will not produce harmful substances to the human body, whether it is in the coating process or daily use, it will not harm people's health and pollute the environment. Nolifrit can be recognized by the market and won the enamel factory's favorite, inseparable from the following points:
1. High-quality products: The quality of products is always put first by Nolifrit. Only by the qualified quality, Nolifrit sales team will be full of confidence when selling enamel frit, so as to make customers more convinced. The quality of enamel frit is guaranteed, and a good reputation in the industry will enable more people to trust Nolifrit.
2, The company's characteristics: In the current fierce market competition, If Nolifrit wants to stand out from many brands, in addition to ensuring product quality, they must have their own characteristics. Nolifrit continues to innovate, continuously introduce advanced technology and equipment, and innovate and optimize its own technology and formula, it will be unique among many brands and loved by the majority of users.
3. Enterprise strength: Nolifrit has been engaged in the enamel coating industry for 26 years. The company has a professional R&D production team and sales service team, which can be customized according to user needs. Nolifrit provides one-stop application solutions and complete sales and after-sales service. From the product's preliminary research, R&D optimization, production to market, and then to sales service, the entire link of technical support is interlinked.

Hunan Noli Enamel Co., Ltd has won many scientific and technological progress awards, and won the "Unit of observing contract and valuing credit" by the Hunan Provincial Administration for Industry and Commerce. Its products are strictly implemented in accordance with ISO9001:2008 international quality management system standards. With the vision of "creating the world's leading enamel frit enterprise", Nolifrit insists on product innovation and differentiation, and is committed to creating the highest quality enamel frit products.