2020 China Enamel Technology Training Course
On October 31st, 2020, the three-day "Enamel Product Production Process and Quality Inspection Comprehensive Technical Training Course" ended successfully. This training invited senior industry engineers Mr. Zhang Kemin and Mr. Liu Jinyue as the main lecturers. They mainly shared the production process and quality inspection of steel plate enamel products and cast iron enamel products, involving enamel frit (including electrostatic enamel powder, ready to use enamel powder) performance, technical parameters and technical requirements for use (steel plates, cast iron products); enamel pigment performance, technical parameters and use requirements; technical requirements for use of electrostatic powder spray guns and solutions to common problems, and smart robots that are at the forefront of technology Introduction to the application technology of the enamel industry (including spraying, wet enamelling, and polishing). Nolifrit, as a representative enterprise in the enamel frit and glaze industry, participated in this technical training course.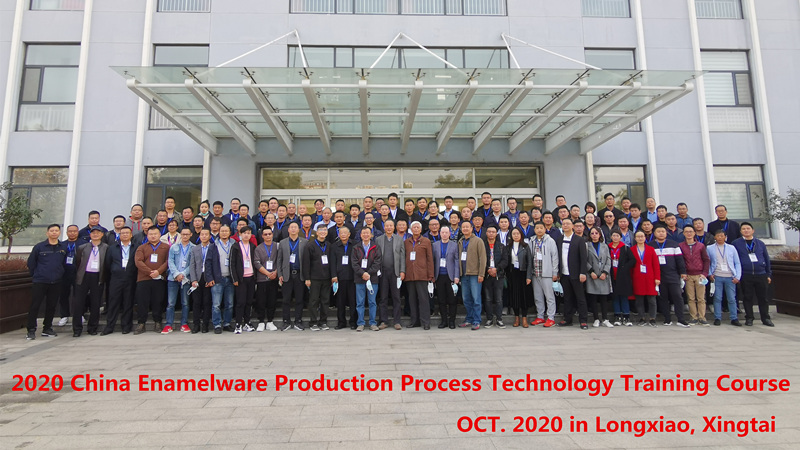 As a new type of functional material, enamel has been widely used in many fields during the "13th Five-Year Plan" period, which has promoted the leap-forward development and rapid progress of China's enamel industry. The "14th Five-Year Plan" period is a critical period for our country to build a moderately prosperous society in an all-round way and to basically realize socialist modernization. The global outbreak of the "COVID-19" at the beginning of this year has had a huge impact on the world economy. Chinese enamel industry also faces the complicated international economic environment as same as other industries. This situation has put forward higher requirements for related companies in the Chinese enamel industry.
Only through continuous communication and learning and efforts to improve their own strength can companies in the enamel industry face new challenges calmly. The training and communication activities organized by the China Enamel Industry Association helped related enterprises in the industry to further improve the level of enamel technology and promote the development of China's enamel industry. The general manager of Nolifrit Wang Haiyun, who led the team to participate in the training course, felt that he had benefited a lot and said that he must apply what he has learned and strive to lead the Nolifrit technical team to provide more professional services to global enamel users. At the same time, he also see many young enamel engineers, gratified that China's enamel industry continues to inject fresh blood and new strength.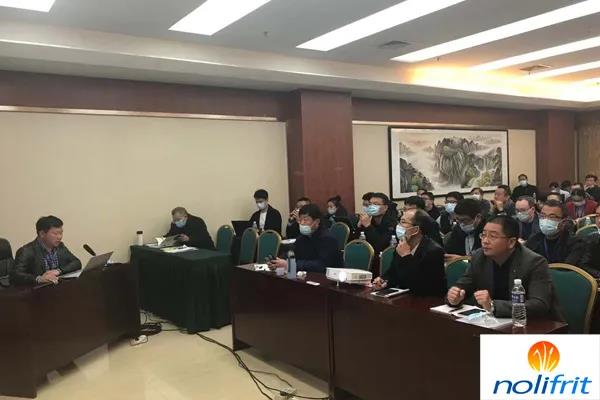 Hunan Noli Enamel Co., Ltd is an important member of China's enamel industry and has now become a leading exporter of enamel frits and enamel pigments in China. It has focused on enamel coating for 26 years and provides customers with one-stop solutions. Hunan Noli Enamel Co., Ltd is willing to help global enamel users solve various enamel technical problems and provide related supporting services as their mission, and help China's enamel industry to achieve greater progress and development.